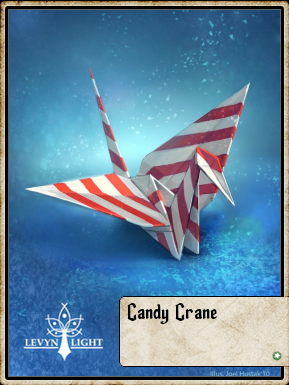 This delicious holiday treat is imbued with the unifying magic of the three Santas: Santa Greensleeves, Father Snow and Techno Clause. As a result, it is effective against a wide variety of enemies.
Type: Support
Critical Chance: 0%
The magic of Santa Greensleeves brings you temporary peace from the noise and fumes of mechanical monsters.
Father Snow's flurries of positivity blow in to bury any dark shadows in your life.
Techno-Clause senses that you are in danger via homing beacon, and sends in a coal missile barrage to help out!
Required Level: 1
Sell Value:
Obtained By:

Notes: Larger Version
Ad blocker interference detected!
Wikia is a free-to-use site that makes money from advertising. We have a modified experience for viewers using ad blockers

Wikia is not accessible if you've made further modifications. Remove the custom ad blocker rule(s) and the page will load as expected.