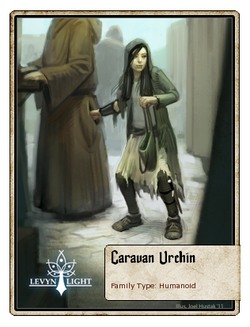 Living among traders, this girl has learned the finer craft of padding her pockets...with yours. It's not that she's necessarily cruel, she's just helping you be a bit more generous with your gold.
First Appearance: Aznor First Arrival
Attack Power: Variable
Defense Power: Variable
Critical Chance: 1%
10% chance of Pinch (+2 Attack)
Did she just steal your gold?!
Loot:

Wooden Chest

Steel Chest

Gold Chest
Gold:

100 - 123
Energy Preference: None
Badges: Seekers do not earn badges for this character (more details).
Ad blocker interference detected!
Wikia is a free-to-use site that makes money from advertising. We have a modified experience for viewers using ad blockers

Wikia is not accessible if you've made further modifications. Remove the custom ad blocker rule(s) and the page will load as expected.