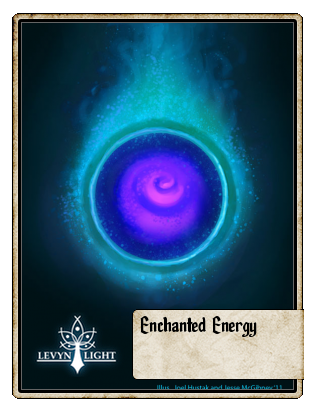 This energy was created by Aznor through imbuing Basic Energy with magic learned in Fontis Sapienta. It allows three possible encounters giving Seekers an extra edge when seeking for that difficult character.
Type: Energy
Purchasable At: Aznor's Clearing (Caravan Bazaar), Evergreen Forest (Great Tree Market)
Cost:

1205 - 1705 gold
Attracts: Like Superior Energy, it offers the ability to choose the opponent you wish to battle from a randomly selected group of three characters. However, unlike Superior Energy, it doesn't provide any other benefits.
Ad blocker interference detected!
Wikia is a free-to-use site that makes money from advertising. We have a modified experience for viewers using ad blockers

Wikia is not accessible if you've made further modifications. Remove the custom ad blocker rule(s) and the page will load as expected.