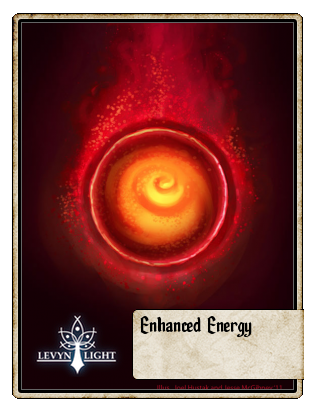 After spending some time in the forges of New Feron, Aznor was able to meld basic energy with gold to create Enhanced Energy.
Type: Energy
Purchasable At: Aznor's Clearing
Cost:

600-700 gold
Attracts: Offers the ability to choose the opponent from a randomly selected group of two characters when seeking.
Ad blocker interference detected!
Wikia is a free-to-use site that makes money from advertising. We have a modified experience for viewers using ad blockers

Wikia is not accessible if you've made further modifications. Remove the custom ad blocker rule(s) and the page will load as expected.