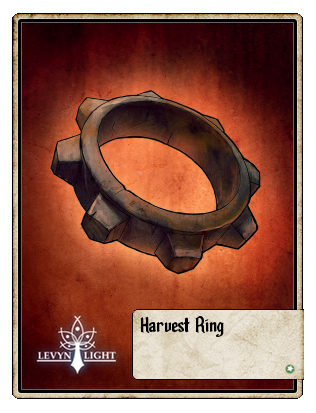 This nifty lil' ring was found in Farmer Ted's Field while you were fighting off the Hysterical Reapers for Thanksgiving of '11.
Rumor has it that this ring isn't that pretty, but can have quite a punch when used correctly!
Type: Support
Critical Chance: 3%
50% chance of Punch! (+500 Attack vs Humanoid, Tough)
You use your Harvest Ring to hit your enemy perfectly!
Required Level: 1
Sell Value: Unsaleable.
Obtained By: Reward after completing Ted's Big Idea! Quest (during Thanksgiving Day Event).