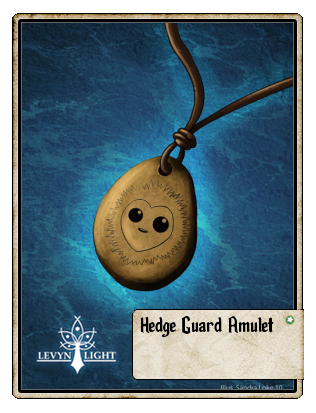 This amulet signifies that you are a friend of the Hedge Guard. It is made out of a distinctive-smelling wood that allows the Hedge Guard to identify you by scent, despite their bad eyesight.
Type: Support
Critical Chance: 0%
The smell of the Hedge Guard Amulet summons local Hedge Guard to your aid!
Required Level: 1
Sell Value: Unsellable
Obtained By: Completion of Jorn Tackles the Mist Monster quest in Hedge Valley.
Ad blocker interference detected!
Wikia is a free-to-use site that makes money from advertising. We have a modified experience for viewers using ad blockers

Wikia is not accessible if you've made further modifications. Remove the custom ad blocker rule(s) and the page will load as expected.