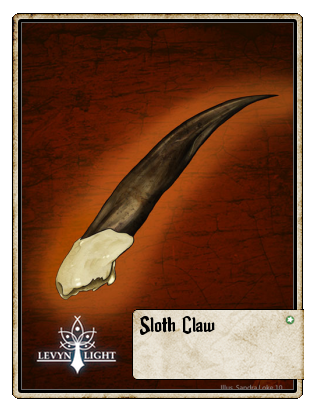 This claw seems fairly sharp, but... how do you use it? It's not all that easy to hold. Maybe it would work better if it were on the end of a stick.
Type: Support
Critical Chance: 0%
You fumble Sloth Claw, unable to hold it properly.
Required Level: 1
Sell Value: 250
Obtained By: Loot drop from Steam Sloth
Notes:

Ad blocker interference detected!
Wikia is a free-to-use site that makes money from advertising. We have a modified experience for viewers using ad blockers

Wikia is not accessible if you've made further modifications. Remove the custom ad blocker rule(s) and the page will load as expected.