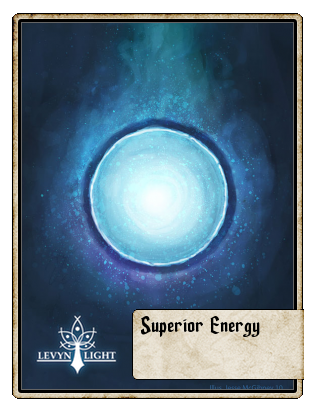 The ultimate type of energy! Never fail to seek out an enemy on your journey, activate special item drops, and find rare characters by using this energy.
Type: Energy
Purchasable At:

All Shops in Chapter 1-11 Locations
Leveling Up [1]
Side Quests

Cost: Varies on Size of Purchase.

Attracts: Offers the ability to choose the opponent you wish to battle from a randomly selected group of three characters[2]. Also increases the quantity and frequency of some loot drops.


Notes:

↑

Seeker receives 5x Superior Energy upon reaching level 10, and each subsequent level onwards.

↑

During hourly patrol, no choice will be given and the character is randomly chose from SE attraction pool.

↑ Using Tree of Seasons will activate Superior Energy loot drops in various locations not listed here (more details).
Ad blocker interference detected!
Wikia is a free-to-use site that makes money from advertising. We have a modified experience for viewers using ad blockers

Wikia is not accessible if you've made further modifications. Remove the custom ad blocker rule(s) and the page will load as expected.